Add or create story
Select stories or Post your story from the page header, other posted stories or the menu on your dashboard.
From the drop down list, select Add stories and Fill out all necessary details.
Click Post story
You can also suggest products to your audience by linking products related to your story on FarmClust marketplace.
4. Select the products that are related to your story or copy and paste the product URL into the product link section
Details
Select stories or Post your story from the page header, story post or menu on your dashboard.

or

or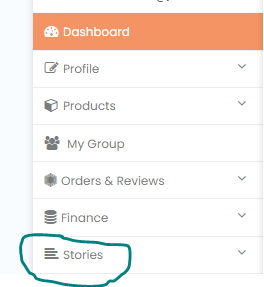 From the drop down list, select Add stories and Fill out all necessary details.