1. Go to www.farmclust.com.
2. At the top right corner, Click on Register

3. Click the "sign up as supplier" button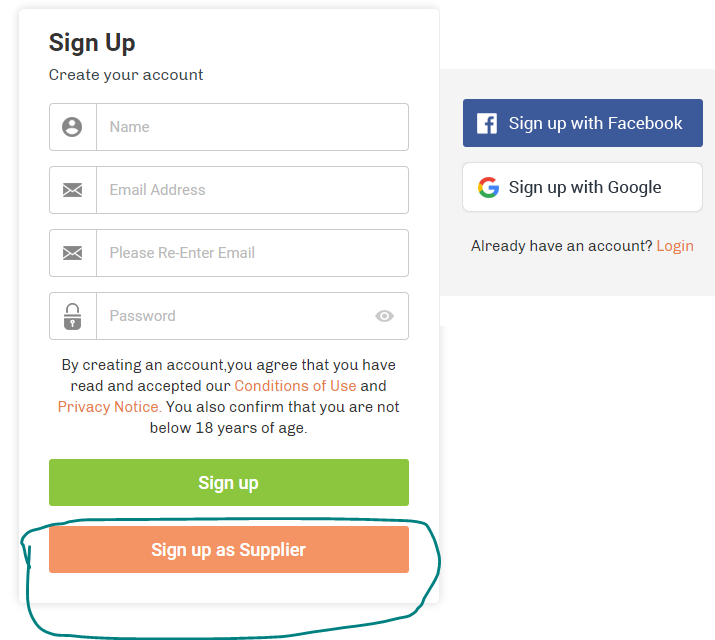 3. Fill in the form with your correct details and click sign up or you can sign up with your Facebook or Google account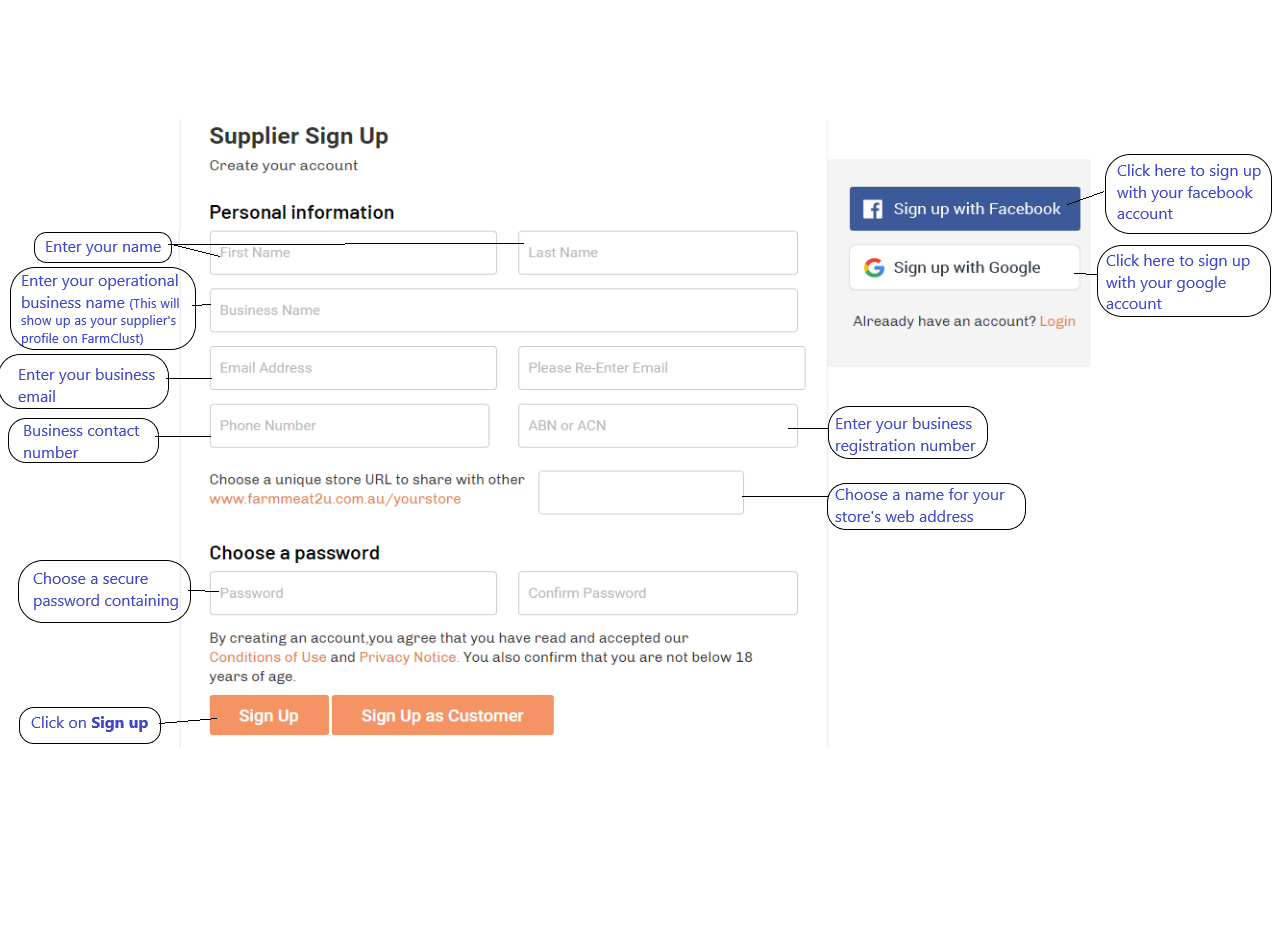 4.Fill in your business operational details and click Submit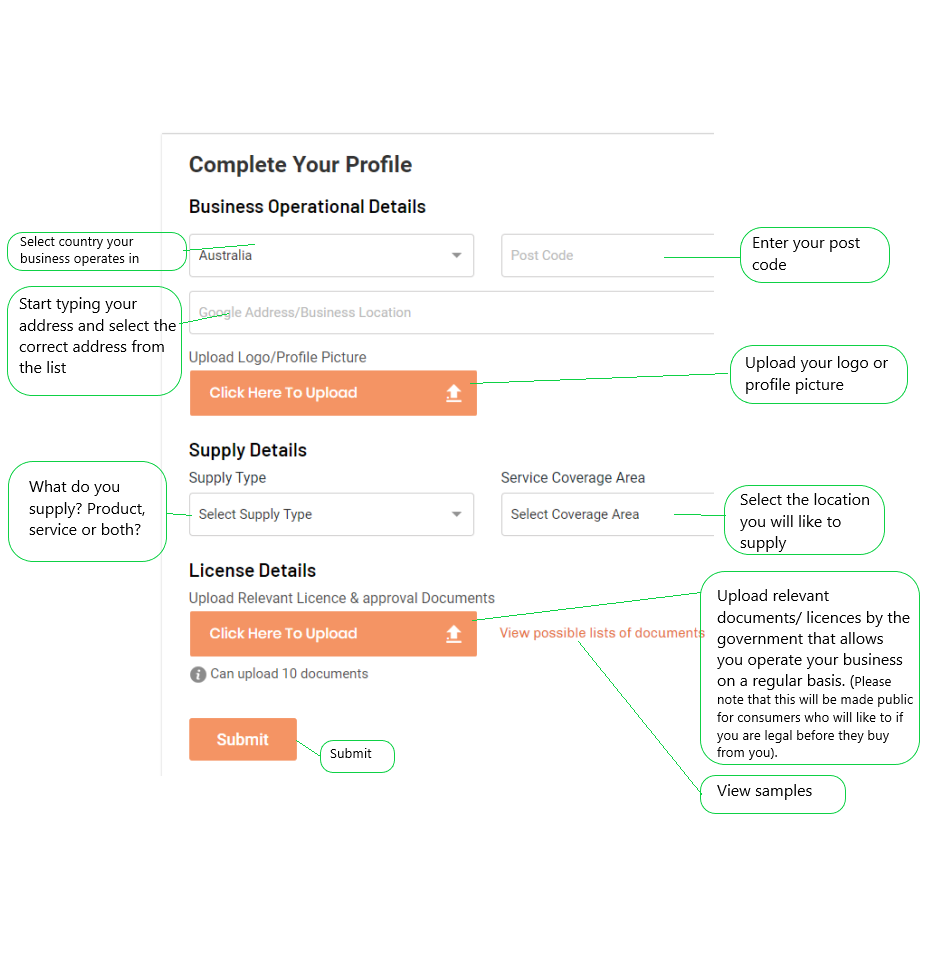 5. Connect or create your Stripe account
After registration, you will be redirected to connect your Stipe account as shown below. Stripe is the payment gateway that will be used to process customers' pay-ins to your account and pay outs as well

Click on connect your Stripe account to link Stripe Connect page shown below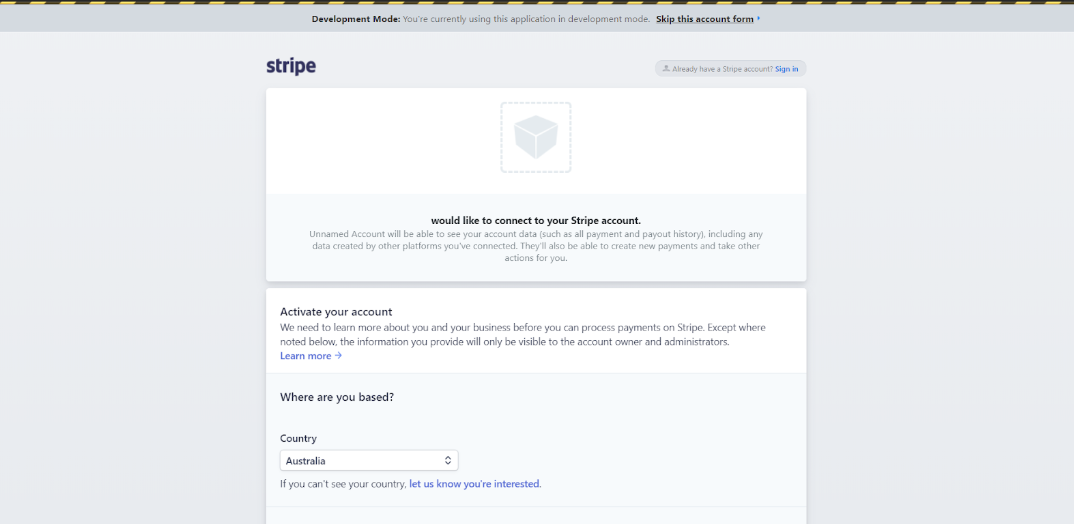 Once successfully signed up, your details will be reviewed for approval.